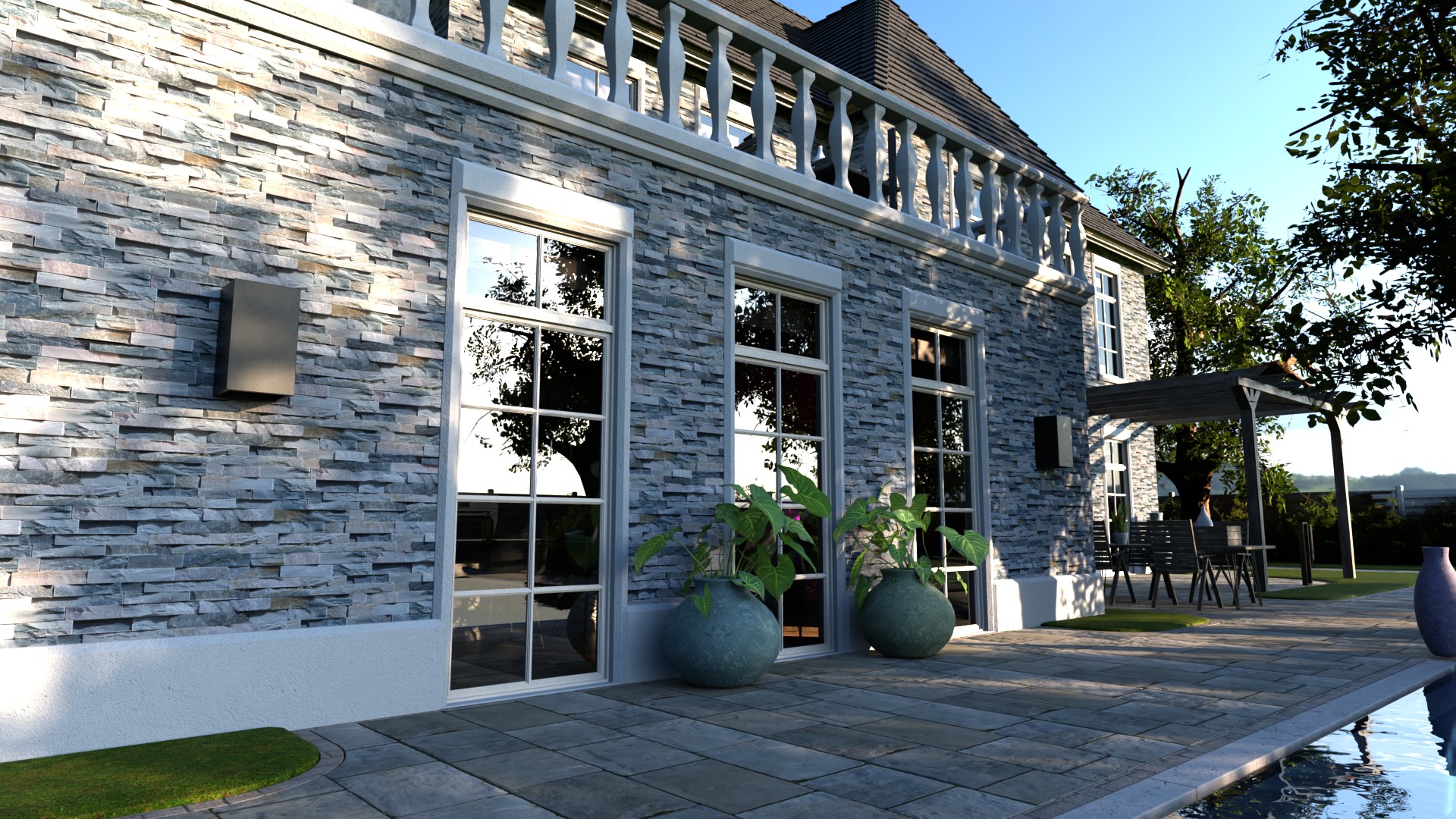 The strength and wide color variety of Natural Ledgestone enhances any area. Natural Ledgestone panels can be installed on the interior or exterior of your home for a timeless look. Natural Ledgestone panels are an easy, streamlined approach to installing stone. Panels are designed using a unique joint design (Z-shape) that becomes nearly invisible after installation. The Panels interlock together like puzzle pieces for a seamless fit.
Natural Stone
Easy Install
Interior/Exterior
Unique joint design (Z-shape) that becomes nearly invisible after installation
Flats: 6″ H x 24″ L
Corners: 6″ H x 16″ L x 8″ Return 
Flats & Corners
Redwood | Golden White |Sierra Blue – 5 Pcs per box
All other colors – 6 pcs per box
Natural Ledgestone Collection
View the full collection of unique and warm natural ledgestone colors
Natural Large Stone Panel Collection
View our full collection of unique and warm large stone panel colors
Natural English Pattern Stone Collection
View our full collection of unique and warm natural english pattern colors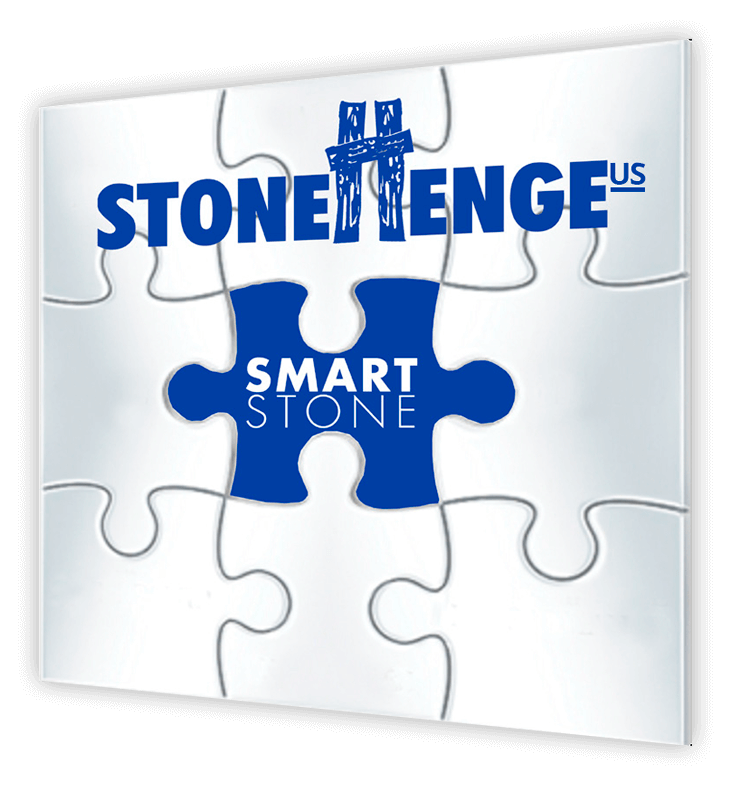 Featuring Smart Stone Technology 
StonehengeUS smart stone technology is an easy streamlined approach to installing stone
StonehengeUS is exclusive in offering smart stone technology with its collection of stones that assemble like puzzle pieces for a seamless finish.
Our smart stone technology stones are offered in 5 collections and 24 colors allowing retailers to reach both contractors and homeowners looking for fast and easy installation without sacrificing quality.
Why StonehengeUS Natural Ledgestone?
Quality
All StonehengeUS ledgestone panels are made from high-quality materials. We use precision machinery and procedures to ensure accuracy. All StonehengeUS products are thoroughly inspected before shipment.
Indoor/Outdoor Applications
StonehengeUS ledgestone panels are designed to be installed indoor or outdoors. Maximizing the potential for your project by allowing freedom when choosing where to install your stone.
Warranty & Support
All  stone products come with our standard warranty coverage. Peace of mind is important when purchasing a stone products. StonehengeUS is a New York based company with both salesman and technicians servicing all of New York, New Jersey, Connecticut and Pennsylvania.
Ledgestone Journey From Earth
Our ledgestone products are created just as mother nature intended them to be. With beautiful natural tones and colors that create unique patterns and designs. StonehengeUS's commitment to quality has driven large demand for our products. Our manufacturing processes allow us to maximize your projects potential while helping you save on costs.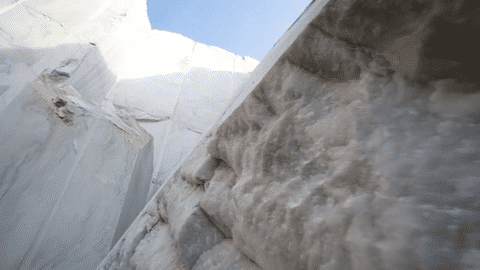 Quarried
Natural High-quality Ledgestone
Creating the perfect stone products starts with the mining only the finest stone. Our quarries are carefully selected based on minerals, quality, color & location.  Stone is then mined and shipped to our local processing plant.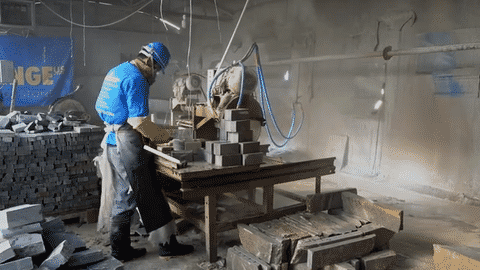 Ledgestone Cutting & Processing
Stone then travels to our state-of-the-art processing facility where it is cut, tumbled and shaped into its final form.  Our unique process allow us to maximize efficiency helping control manufacturing costs to pass savings to our customers.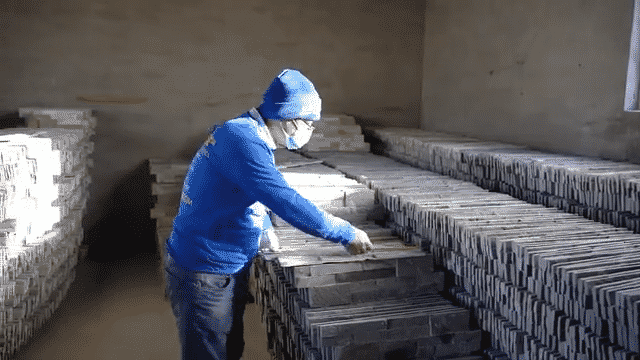 We Leave "No Stone Unturned"
Workers inspect every stone for sizing accuracy, depth, color and more. StonehengeUS has committed to providing our customers with high-quality stone products. Product is then packaged securely to minimize breakage.